Dallas International Airport Terminals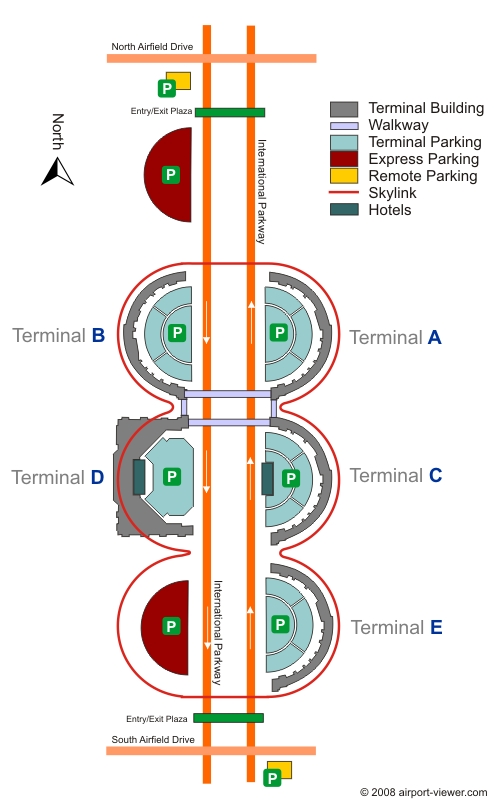 DFW International Airport offers two transportation options for connecting from one terminal to another.
Transfer Between Terminals:
The Skylink connects every Terminal and provides the shortest route to your next stop when inside the "secure" terminal area. The trains operate in two minutes intervals and the maximum travel time between the two farthest points at any time is about 9 minutes.
Use the Terminal Link Shuttle Van service when transferring to another terminal outside the "secure" terminal area. Shuttle vans depart in 10 minutes intervals from 6am - 10pm from two dedicated bus stops at every Terminal arrivals level. For pick-up from 10pm - 6am call 972 574 5465 or dial 4-5465 from a courtesy phone located in the baggage claim area.
Terminal A
American Airlines

Terminal B
American Eagle

Terminal C
American Airlines

Terminal D
Air Canada, American Eagle, British Airways, Emirates, Korean Air, KLM, Lufthansa, Qantas, Sun Country, TACA

Terminal E
Alaska Airlines, Delta Airlines, Frontier Airlines,Spirit Airlines, United Airlines, US Airways, Virgin America

For airline contacts click here.
---